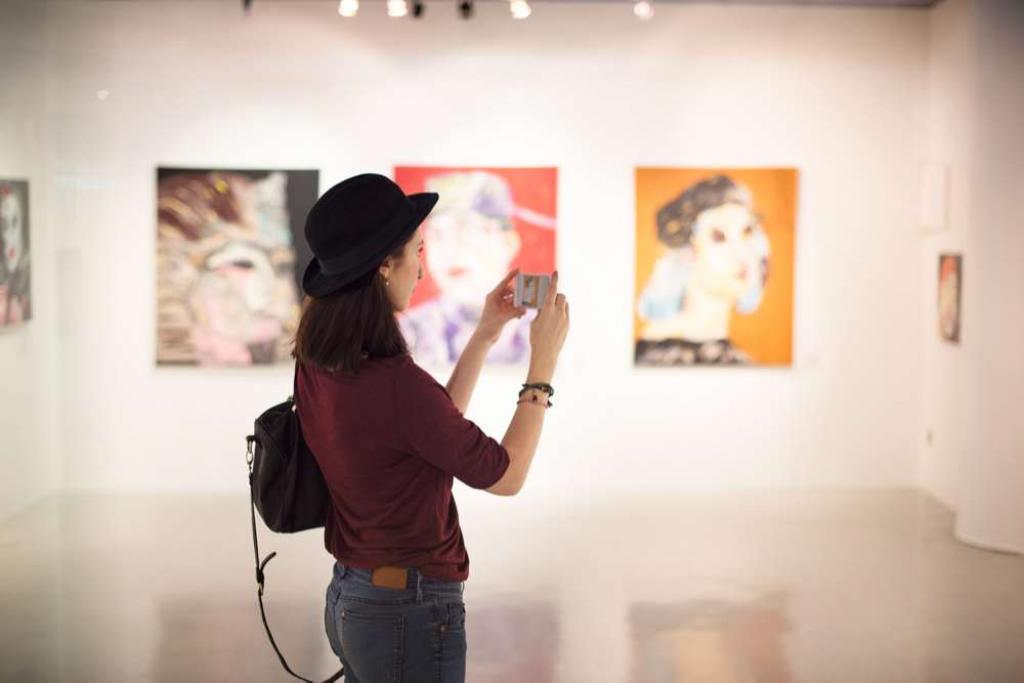 Bleu de Grenelle: a hotel close to the best exhibitions in Paris 15
Categories : Discover Paris, published on : 7/3/22
If Paris is visited for its incredible monuments and emblematic places, the capital is also the seat of many unmissable events. Exhibitions are then frequent, and allow to discover a multitude of artists. TheHotel Bleu de Grenelle was then the ideal base for taking part in the best exhibitions in Paris 15.
The best Paris 15 exhibitions near our hotel
Every year, many exhibitions are organized, addressing different themes and honoring various artists. The 15th invites you to meet your favorite artists through unique exhibitions.
Rodrigo Bueno, Now
From June 2 to August 6, 2022, the Frans Krajcberg Contemporary Art Center honors the Brazilian artist Rodrigo Bueno. TheNow exhibition offers you an immersive experience showcasing the various paintings raising awareness of environmental issues.
Destiny, the art of Destiny Deacon
From May 5 to September 2, 2022, theAustralian Embassy in Paris 15 presents a retrospective of the work of Destiny Deacon. We find her work as a videographer, photographer, writer and performer, in a sometimes very funny representation of contemporary Australian life.
Les Beings Places
From June 23 to October 1, 2022, the Maison de la culture du Japonhosts theLes Beings Places exhibition, where various artists have tried to bring us a new vision of our relationship to places and territories. Several artists then exhibit their works on this theme: Amie Barouh, Yukihisa Isobe, Tazuko Masuyama, or even Sara Ouhaddou.
Queen of Nowhere: Kourtney ROY
The Esther Woerdehoff gallery is hosting, from June 2 to September 15, 2022, theQueen of Nowhere exhibition, where photographer Kourtney Roy stages herself through various self-portraits presenting the woman sometimes as a femme fatale, sometimes like a rebellious woman, and sometimes even like an overworked housewife.
Transmission(s)
From February 16 to September 18, 2022, the Musée de La Poste and theTransmission(s) exhibition invite you to rediscover the most iconic objects of the transmission modes of the past: the postcard, the telegraph, the postage stamp… The artists Dominique Blais and Madame have unearthed unpublished works for you that will surprise you.
The Bleu de Grenelle hotel: ideally located for visiting the best exhibitions in Paris 15
To be able to walk around the various exhibition halls without constraint, theBleu de Grenelle hotel welcomes you in a soothing and calm setting, close to the most beautiful sites from Paris.
A boutique hotel in Paris 15
The Hotel Bleu de Grenelle is inspired by the elegant settings of contemporary hotels to offer comfortable and warm spaces to all travellers, whether for a tourist stay or for a business trip.
The setting inspires rest and relaxation, and allows you to recharge your batteries and spend a good night's sleep, before returning to enjoy the riches of the capital.
Warm and spacious rooms
With its 57 rooms spread over several floors, the Hotel Bleu de Grenelle meets all needs by offering accommodation for all budgets and all configurations:
Standard rooms;

Superior single, double or triple rooms, possibly with a partial view of the Eiffel Tower;

Executive rooms for 1, 2 or 3 people with a view of the Eiffel Tower;

Connecting family rooms;

The junior suite for 4;

The apartment for 4 with kitchenette, bedroom and living room.
The services of your Parisian boutique hotel
To complete your Parisian stay and allow you to visit the various exhibitions in peace, the hotel offers you various additional services: breakfast served as an all-you-can-eat buffet, coworking space, water fountain, accommodation assistance, meeting room…
The location and accessibility of your Bleu de Grenelle hotel
Straddling the 15thand 7th arrondissements of Paris, the boutique hotel Bleu de Grenelle is located in the lively district from La Motte-Picquet Grenelle. You therefore have many restaurants and a variety of shops nearby, and the most beautiful sites in Paris are within walking distance.
But the hotel is also very well served by public transport, and allows you to reach all the exhibition sites of Paris 15 by metro (lines 6, 8 and 10) or by bus.
Do you like discovering new artists and immersing yourself in the works? Book your room now at the Hotel Bleu de Grenelle to take advantage of all the best exhibitions in Paris 15.