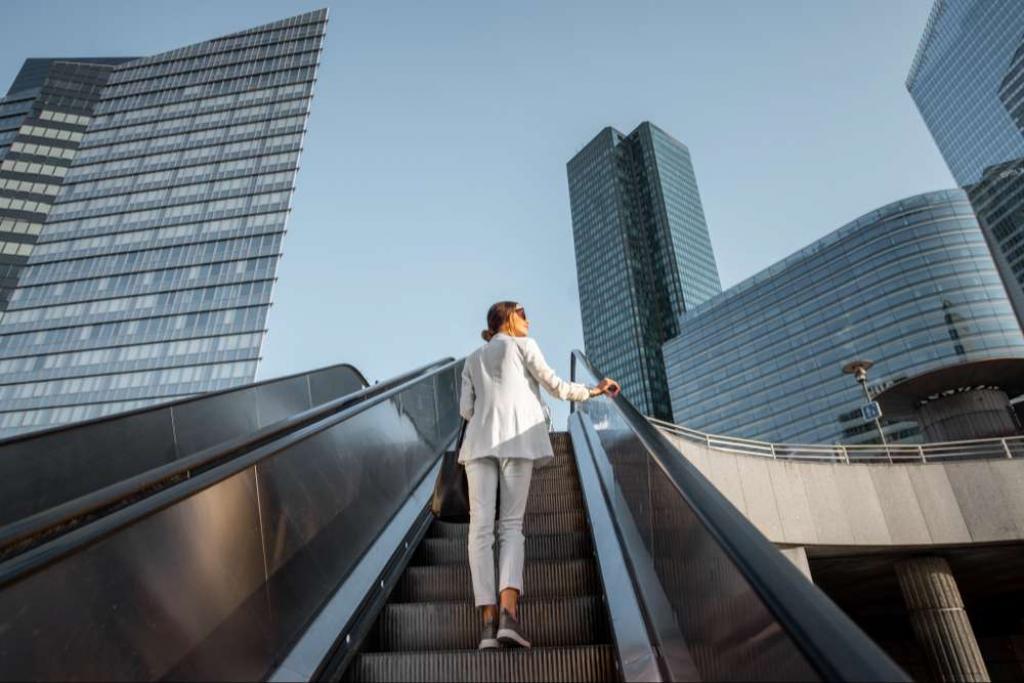 It's back to school! Enjoy a 4-star hotel for your business stay
Categories : Discover Paris, published on : 8/28/23
After having spent a wonderful summer vacation, it is high time to get back to work. And for some, recovery means a business trip. So, for a smooth return, consider booking a comfortable and perfectly located hotel. Then discover the Bleu de Grenelle, a 4-star hotel for your business stay .
Prepare your business trip well
Business trips should not be organized at the last minute. To ensure the success of a business trip, it is essential to take into account different points.
Practical organization of business travel
First of all, it is essential to take stock of the basic and essential information to organize the professional trip . It is then fashionable to define the destination , to anticipate a time difference, the means of transport and the transport time, or even the local currency.
Then, the objective is to set the duration of the trip , to be able to book the hotel room and transport, and to define a budget envelope , to carry out targeted research. This information will be of great help if you go through a travel agency.
Establish a business travel roadmap
To leave nothing to chance, it may be interesting to establish a plan before your departure. You can then define the objectives of the business trip , in order to prioritize actions and appointments. Now is the time to organize and plan your agenda, to optimize time and ensure that all employees will be present.
Finally, also remember to anticipate your absence from the office , by warning your colleagues and possibly planning a meeting upon your return.
Define modes of transportation
Depending on the destination, several means of transport are possible: train, plane, car rental, taxi, public transport, etc.
You must then choose the most practical and quick way to travel to your destination, but also once there. You can also take into account the ecological footprint of your trip, but also the price. All you have to do is book your transport tickets to travel with peace of mind.
Choose and book accommodation
The choice of accommodation is a strategic decision, because it must provide you with the comfort necessary for rest, but it must also be ideally located to save you time.
Then check travel times from the hotel to the meeting room or business district . Then, worry about the comfort of the accommodation , by choosing accommodation that meets your expectations (private bathroom, quality bedding, aparthotel with kitchenette, unlimited Wi-Fi, etc.).
Good to know: pay attention to options that could generate additional costs.
Gather all the necessary documents for the business trip
To avoid all the travel hazards that we all fear, it is useful to gather all the documents you will need to travel: visa, identity document, plane or train tickets, business cards, etc. Nowadays, having all these documents in digital version is a guarantee of security when traveling for business.
Enjoy a 4-star hotel for your business stay in Paris
Will your next professional stay take place in Paris? To ensure optimal working and rest conditions, book a room at the Bleu de Grenelle hotel .
A 4-star hotel near the Eiffel Tower
Le Bleu de Grenelle is a boutique hotel located in the 15th arrondissement of Paris . Inaugurated in 2021, this establishment offers you a refined and warm setting , ideal for working, resting and setting down your bags peacefully for a few days.
The rooms, which can accommodate 1 to 4 people, are tastefully decorated and perfectly equipped (private bathroom, flat screen television, free and unlimited wifi, high-end bedding, etc.). A real place to live, the hotel is a friendly space with many services: breakfast, Petit Salon, bar, room service, room with a view of the Eiffel Tower...
The business offer at the Bleu de Grenelle hotel
At Bleu de Grenelle, we know how important it is to be able to enjoy a comfortable hotel room and appropriate services during a professional stay. We therefore offer corporate contracts for working and resting, with various options:
The meeting room : welcoming up to 8 people, the hotel's meeting room has a central table, an LCD screen, WiFi, a printer, flipcharts, etc. Reservations can be made half-day or full-day;
The coworking space : the hotel lobby is a comfortable and quiet space available to all workers, every day from 1 p.m. Ideal for a meeting, a video conference, or a deep work session, the open workplace has a very good Internet connection, numerous electrical outlets, as well as a connected printer.
A business hotel ideally located in Paris
The Bleu de Grenelle hotel is ideally located in the heart of Paris , and close to the capital's business areas and districts:
THE Porte de Versailles Exhibition Center and 15 minutes (direct line metro 8, or metros 6 and 12);
La Défense district is 25 minutes away (metro 6 and RER A);
Châtelet-les-Halles is 15-20 minutes away (metro 6 and RER A).
To work in excellent conditions, you can also go to the WeWork Grenelle coworking space , just a 3-minute walk from the hotel. There you will find an open space open to everyone for a few hours or a few days of work, but you can also rent a private office.
Finally, for lunch or dinner, go to La Ficelle , a bistro just 3 minutes from the hotel. You can choose your fresh and seasonal wine, and if you wish, you can even take your jar with you for a tasting in the peace and quiet of your hotel room.
Will your next professional stay take place in Paris? Book your room now at the Bleu de Grenelle hotel to enjoy optimal comfort in the very center of the capital.