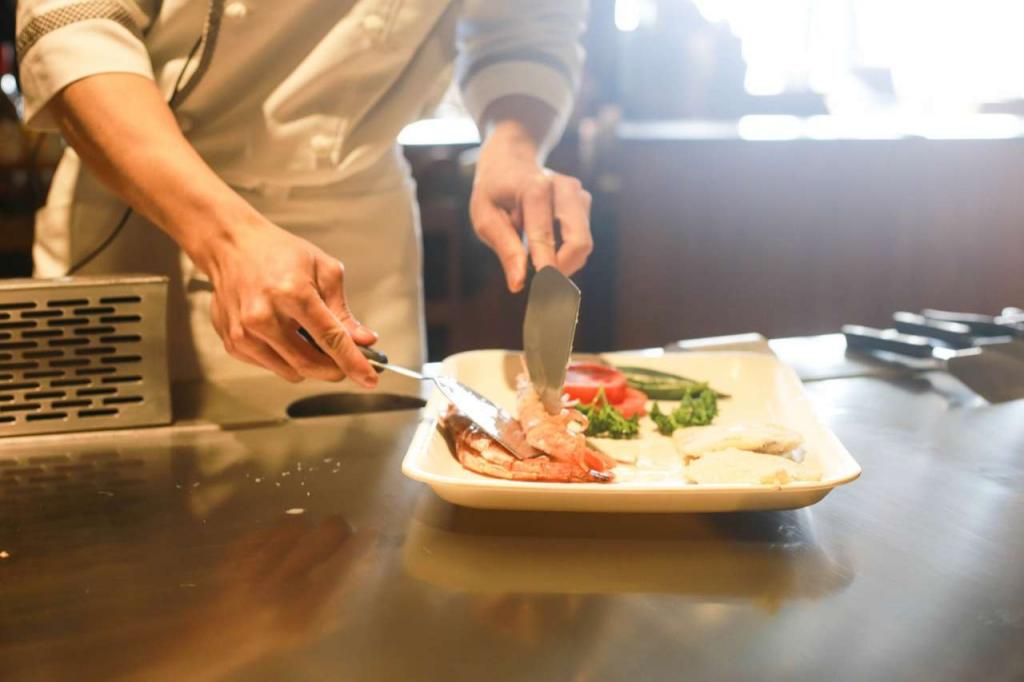 The best places to eat near the Paris 15 hotel
Categories : Discover Paris, published on : 7/1/22
When planning a stay in Paris, booking a hotel is essential. Its location must be ideal for visiting the capital and easily getting to the most beautiful places. But you also have to consider nearby catering. Here are some places to eat in Paris 15, near the Bleu de Grenelle hotel.
Our hotel in Paris located in the heart of Paris 15
Located on the left bank of the Seine, in Paris 15, the Bleu de Grenelle hotel is the ideal place to spend a relaxing stay, close to the Eiffel Tower and the most beautiful monuments of the city. You can then visit Paris from your hotel , very well served by public transport (bus and metro lines 6, 8 and 10).
For holidays, a weekend, or a business trip, the 57 rooms of the 4-star boutique hotel welcome you in a soothing and warm setting, with many services, such as breakfast in the form of an all-you-can-eat buffet, the coworking space with unlimited Wi-Fi, a meeting room…
Our best places to eat in Paris 15 and near the hotel
The boutique hotel Bleu de Grenelle does not have a catering service. On the other hand, we recommend very good addresses near the hotel.
Le Café du Commerce (5 minutes on foot): with its 3 floors open to the sky of Paris, this restaurant relies on quality products, worked with simplicity, to delight your taste buds in a friendly setting;
Le Zinc (2 minutes on foot): immerse yourself in the unique atmosphere of the Parisian brasserie, and enjoy convivial cuisine just a stone's throw from your Bleu de Grenelle boutique hotel;
L'Abstinence (2 minutes on foot): if the name of the restaurant invites you to abstinence, its menu invites you only to enjoy good dishes based on seasonal products and great wines, all in a refined and designer setting;
Le Pavillon (2 minutes on foot): come and savor French and European cuisine in this restaurant with a very pleasant intimate setting after a day in the tumultuous city of Paris;
Le Ricci (6 minutes by metro): travel to Italy with the generous cuisine of Ricci, a restaurant with an atypical setting, a nice blend of flavors and tradition;
Le Siempre (2 minutes on foot): a not-to-be-missed brasserie in Paris 15 , Le Siempre offers you a menu of the most enticing French cuisine, unless you prefer to enjoy Happy Hour over a good drink;
Le Kozy Bosquet (14 minutes on foot or 7 minutes by metro): treat yourself to gourmet and relaxed cuisine, and fall for the smoothies and coffees of this restaurant in Paris 15;
Le Neige d'été (8 minutes on foot): this Japanese restaurant offers a setting just as poetic as the name of the establishment. We enjoy a precise and fair cuisine, where cooking with charcoal is a specialty;
Le Volant Basque (8 minutes on foot): let yourself be tempted by Basque cuisine in this Parisian restaurant where the warm welcome and the virile dishes of red meat and offal will give you a memorable memory;
Le Carmine (6 minutes on foot): this Parisian café, near the military school, will delight you at any time of the day, from breakfast to dinner, in a cozy and chic setting;
Happy Grill Korean BBQ (4 minutes on foot): travel to Asia in this Korean specialty restaurant to eat in or take away.
Discover other addresses in Paris 15
France is renowned for its unique gastronomy and good food. Paris 15 lives up to this reputation by offering many other addresses for all budgets and all tastes.
To eat on the go in Paris 15 (less than €12): Au Rendez-Vous des Amis, Au Petit Grain de Sel, Ji Bai He, Les Byzantins…;
To discover French bistronomy : La Ficelle, La Véraison, Le Gastroquet, Le Beurre Noisette, Le Naturellement…;
For a fine gastronomic table : Le Clos Y, Le Grand Pan, Le Quinzieme, Le Concert de Cuisine…;
To taste the cuisine of the world : Mazeh, L'arbre de sel, La Bodega, Le Tagawa, Le Croccante…;
For a delicious pizza : the Fratelli Castellano, La Romanella, the Gioco…;
For a good Breton shortbread biscuits : the Crêperie de Pontivy, Les Frères Bretons…;
For brunch in Paris 15 : Maison Issa, La Table du Mal, Zig Zag Café…
Staying in Paris without taking advantage of French gastronomy and the talents of our cooks would be a shame. You now know all the best places to eat near your hotel in Paris 15.