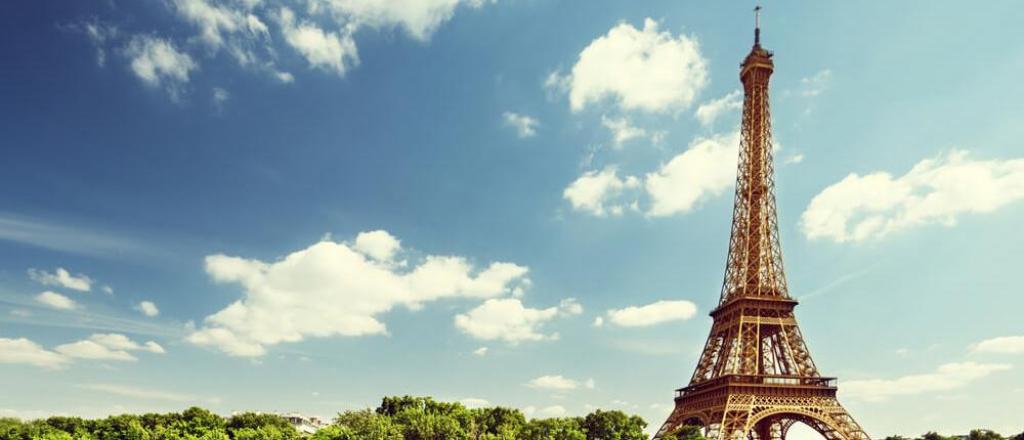 The opening of our hotel at the foot of the Eiffel Tower
Categories : Discover Paris, published on : 10/15/21
Bleu de Grenelle, our hotel at the foot of the Eiffel Tower, opened its doors to the public at the beginning of September. Take advantage of your stay with us to visit the Iron Lady, a must-see spot in the French capital, a flagship monument of Paris, and a true iconic symbol. At its summit, a breathtaking panorama; on its floors, gourmet restaurants; and at its feet, a lush garden...
Bleu de Grenelle, hotel Paris Eiffel Tower

It is impossible to want to visit the city of Paris without planning a detour to the Eiffel Tower. And if so, the best way to enjoy this iconic landmark is to book your stay at a nearby hotel. Bleu de Grenelle, a hotel located at the foot of the Eiffel Tower, offers you an ideal location in the center of Paris, a few steps from its flagship monument... And for the lucky ones, you can see it from your room!
Whatever the reason for your detour to Paris, choose one of the various accommodation offers at our Eiffel Tower hotel. The rooms we offer are renowned for their calm and modernity. They benefit from particular attention, particularly in relation to sound insulation and bedding so as to guarantee you a soft sleep and optimal rest. The comfort of this place and its subtle decoration will seduce you. It's up to you to choose from the selection of fifty-seven rooms according to your budget, its accommodation capacity and its characteristics. For example, to have a direct view of the Eiffel Tower, you can opt for one of the Executive Eiffel Tower rooms.
Because you deserve the best, our Paris Tour Eiffel hotel gives you access to services such as breakfast which is served as a buffet with quality products, the coworking space, the meeting room and bar. You can also ask for accommodation assistance who can help you book activities or tickets or even give you advice on tourist places to visit in the area. A pocket wifi could be made available to you to give you access to the internet during your travels. Everything is thought out to make your stay brilliant.
Your Paris Eiffel Tower stay

Nicknamed the Iron Lady, the Eiffel Tower was built from 1887 to 1889 on the occasion of the Universal Exhibition of 1889 by Gustave. Since its construction, it has aroused admiration and is one of the most visited monuments in the world. Moreover, this 324 meter high architectural feat is the emblem or the symbol through which we recognize the city of Paris. Its magnificent aura makes existence difficult for former neighboring glories such as Trocadéro, the Military School, Invalides, etc., but also for new ones such as the Quai-Branly museum.
Instead of being a source of annoyance, all this even creates a renowned tourist district where interesting visits are regularly recorded. Indeed, around the Eiffel Tower, several attractions are a great source of admiration. Already, not to mention the various accessible activities, the Paris Tour Eiffel district itself is attractive as it is so pleasant to discover its streets on foot, by bike, by car or even by boat.
In short, booking a room at the Bleu de Grenelle is an appropriate choice, because it is the guarantee of a stay in an Eiffel Tower hotel with access to services that will make your stay pleasant all the time you are there. will pass. In addition, there is no doubt that you can have a room at a low price to explore other tourist attractions in the Paris Tour Eiffel district.